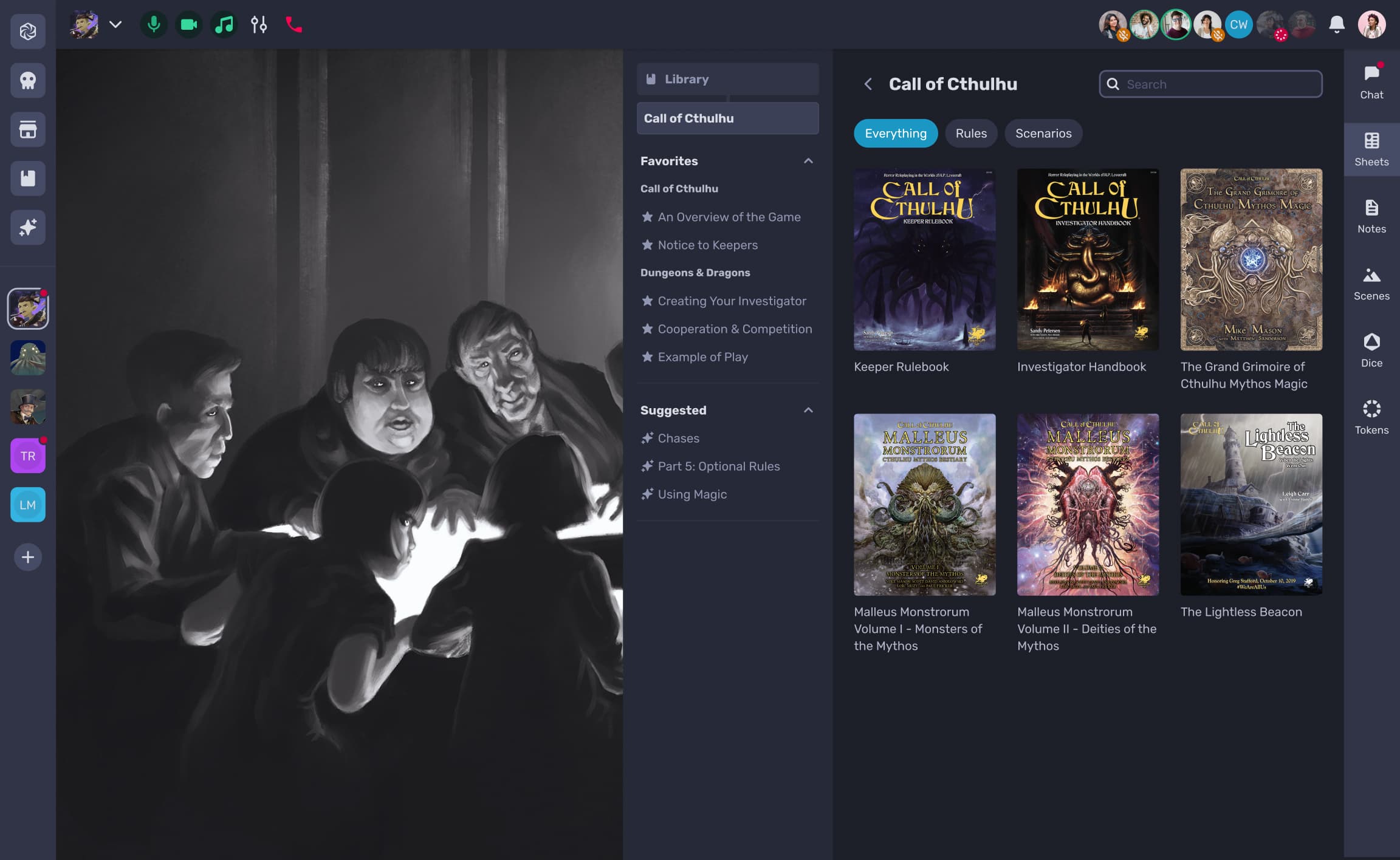 Chaosium Core
In this Chaosium subscription you'll find unbridled access to Call of Cthulhu's core books and Assistant knowledge to guide you through the intricate rules and rich lore of Call of Cthulhu.
Access in Library:
*
Investigator Handbook
Keeper Rulebook
Malleus Monstrorum Vol 1 & 2
Grand Grimoire of Cthulhu Mythos Magic
Quest Portal Assistant:
*
Library Link (Requires Quest Portal Pro)


Deep
knowledge
*
Call of Cthulhu titles are available in the Quest Portal Library.
PDFs or physical copies not included.
**
Library Link requires Quest Portal Pro.
Library
The Library ensures that you'll never be left in the dark on your quest for enlightenment. By subscribing to this arcane treasure trove of knowledge, you'll gain instant access to the most crucial texts from Chaosium's extensive collection, making your gaming experience more immersive, engaging, and terrifying than ever before.*
Library Link
Embark on a thrilling journey into the dark and mysterious world of H.P. Lovecraft with Library Link in the Quest Portal Assistant, your all-knowing Call of Cthulhu companion. Delve deep into the secrets of the 1920s and unlock the wisdom of the ages as the Assistant brings you the combined knowledge of 5 essential Call of Cthulhu tomes, all at your fingertips.**
Keeper Rulebook
Investigator Handbook
The Grand Grimoire of Cthulhu Mythos Magic
Malleus Monstrorum I: Monsters of the Mythos
Malleus Monstrorum II: Deities of the Mythos
Get more out of Chaosium Core with Quest Portal Pro
Supercharge Chaosium Core with Quest Portal Pro's Library Link! Seamlessly connect the Quest Portal assistant with the Chaosium Library. Access rules, lore, and more instantly as the assistant cites references, creating the perfect synergy.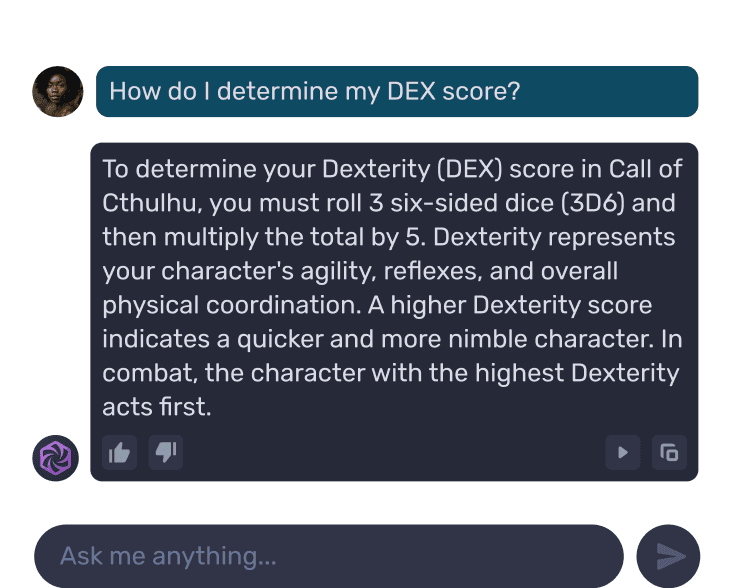 Quest Portal Assistant
Quickly draft ideas, encounters, backstories and place descriptions.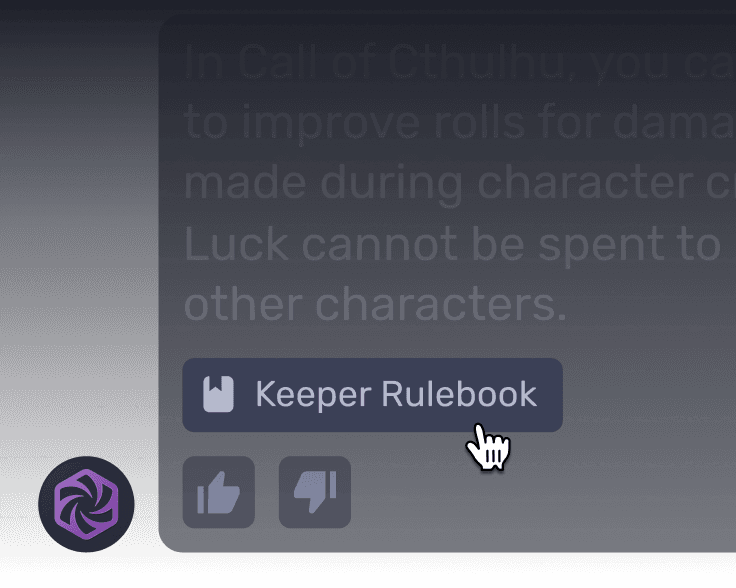 Library Link
Ask about rules and lore of supported games with our Library Link.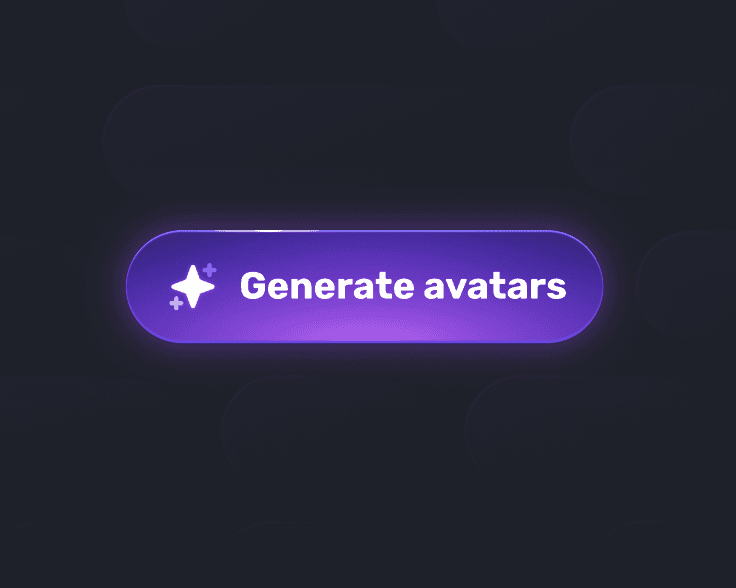 Avatar Generation
Generate unique avatars for your character sheets and tokens.
Frequently Asked Questions
Quest Portal is the most powerful virtual tabletop (VTT) for playing TTRPGs on both desktop and mobile devices. Our platform offers a seamless blend of innovative features, allowing you to dive into thrilling adventures with friends. We focus on players seeking an immersive experience while playing tabletop role-playing games. We help you get into character with ease of use, beautiful backdrops, ambient music, and all the tools you need.

Subscriptions auto-renew at the end of each monthly billing period. As a new user, you'll receive a 7-day free trial to explore the game and its features. However, if you've already claimed a free trial before, you won't be eligible for another one.

If you decide to cancel your subscription, it will be effective at the end of your current billing cycle. You'll still have access to everything until that date, but after that, you won't be charged, and your access will be revoked. To cancel, go to the platform where you initiated your subscription: Web: https://questportal.com/bill Apple App Store: https://apps.apple.com/account/subscriptions Google Play Store: https://play.google.com/store/account/subscriptions

No - we don't offer subscription sharing at this time.

Elder has served its purpose as a phenomenal prototype for the Quest Portal Assistant. We couldn't turn off its servers, so we're storing Elder under a glacier in Antarctica.
Produced under license from Chaosium Inc. (chaosium.com) Call of Cthulhu, Chaosium Inc., and the Chaosium logo are registered trademarks of Chaosium Inc. Chaosium Arcane Symbol (the Star Elder Sign) © 1983 Chaosium Inc. All rights reserved.