Unleash your creativity
Describe your character and get custom generated avatar portraits at the click of a button, or select from our ever-growing library of avatars, scenes, and maps to immerse yourself into the action.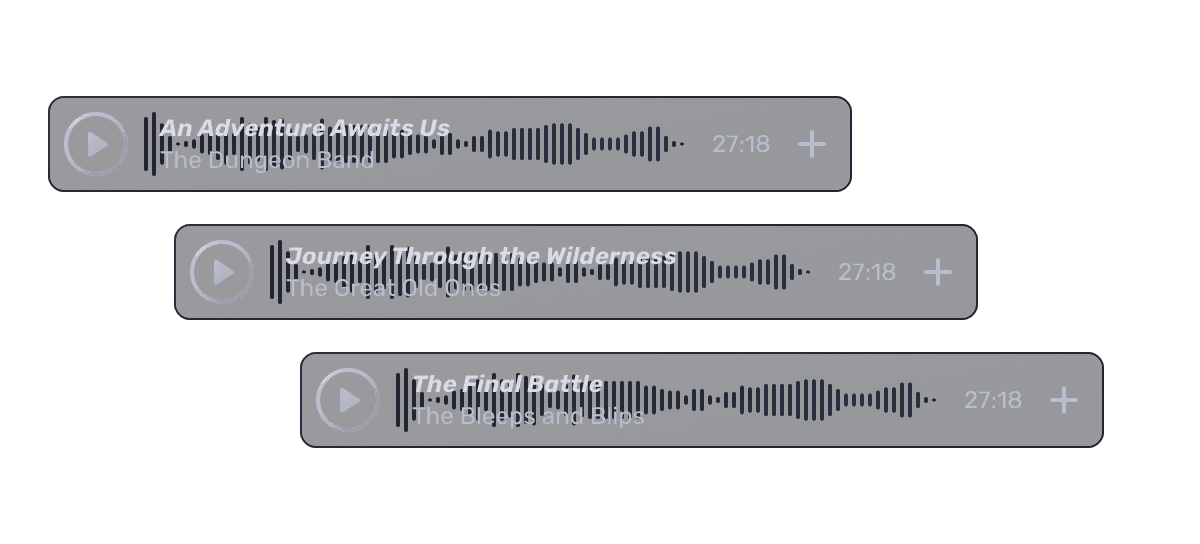 Music sets the tone
Every scene comes pre-loaded with ambience music. Upload your visuals and use our music library to set the mood you want.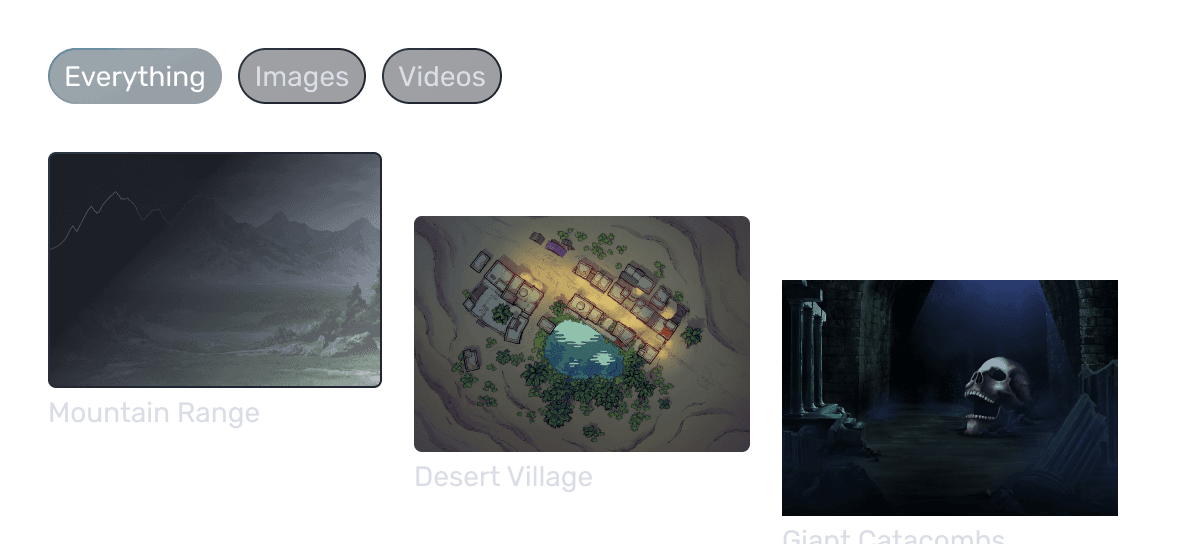 Set the scene
We help you create epic stories to share with your friends. Upload your own assets or choose from our extensive library.
More features that you'll love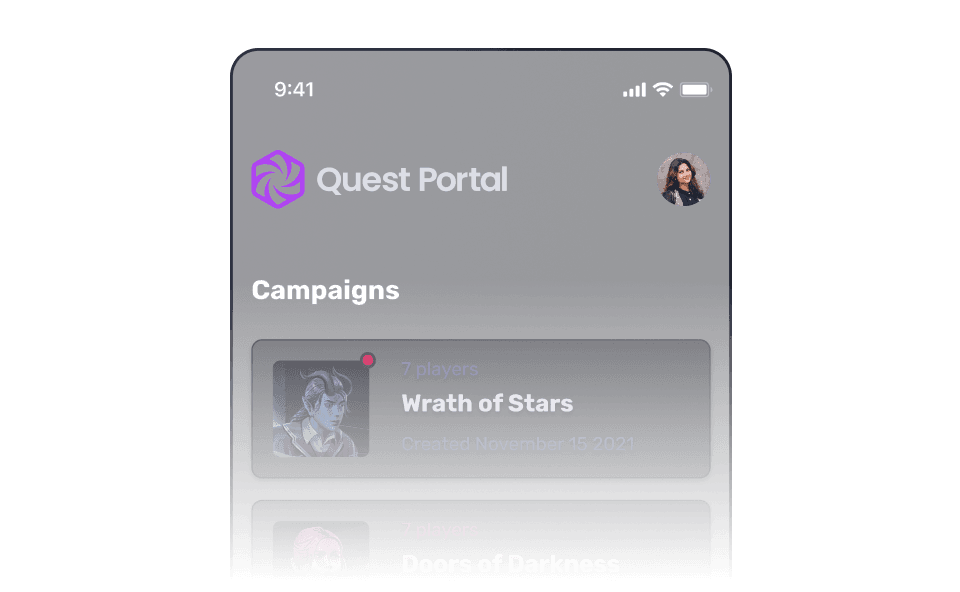 Play anywhere, anytime
Quest Portal is designed to work on multiple devices. Get our mobile app and join your friends on the go.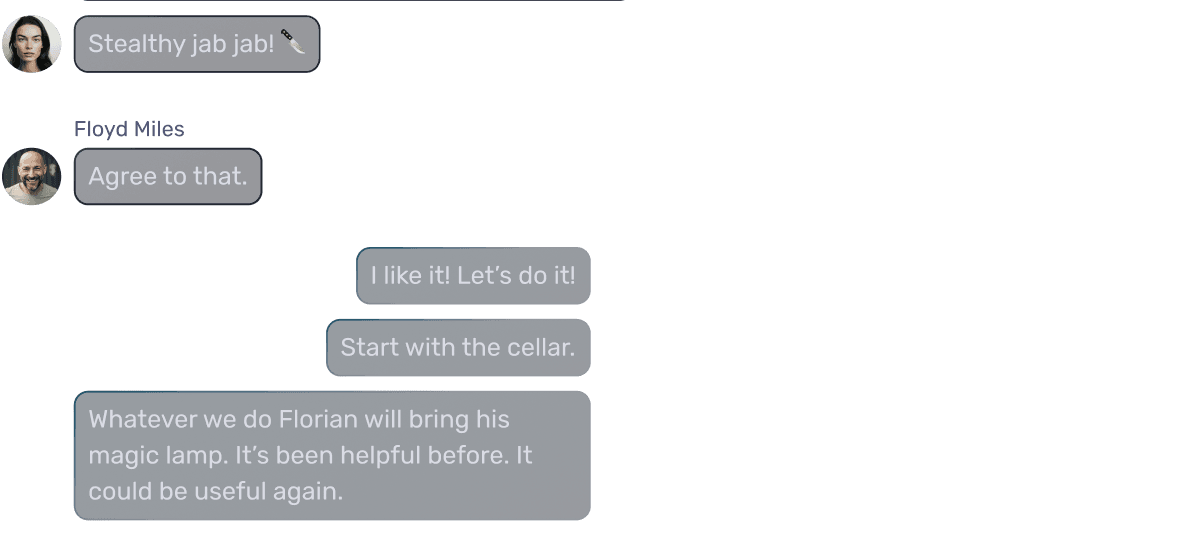 Extend sessions with chat
Chat in character or as yourself in session or continue the game in between sessions.
Frequently Asked Questions
Quest Portal is a simple VTT (Virtual Tabletop). We focus on players seeking an immersive experience while playing tabletop role-playing games. We help you get into character with ease of use, beautiful backdrops, ambient music, and all the tools you need.
Our mission is to increase creativity, empathy, and collaboration worldwide by making TTRPGs more social and accessible. We will achive that be getting three things right. First, we help people get into character and the right mood for role-playing. Second, we augment their stories with delightful tools and AI in all the right places; generative art, helpful prose, and great content. Third, we bring people together by making sharing and spectating a fantastic experience.
Our Early Access period is the time when we get to test out features and innovations with our community before we officially launch. It's important to us that we develop Quest Portal hand in hand with our community of incredible game masters, players, and creators. With your feedback and support, we hope to officially launch Quest Portal in 2023.
Absolutely! Although we are in our early stages, we have all the building blocks you need to create and run your campaigns. We also have a TON of cool features and improvements on the horizon so stay tuned for more to come!
We are a passionate team of 11 nerds and one dog. We design and code Quest Portal in downtown Reykjavík, Iceland, and Los Angeles.
We have implemented various tools for tabletop role-playing systems, including dice roller, notes, and scenes. When creating a character, you can choose a simple character sheet for your character's look, backstory, and some fun facts. We partnered with Chaosium to start prototyping system-specific character sheets, adventures, and compendiums for Call of Cthulhu 7e. We want to support more amazing publishers and decided to start with just one system.
We love nothing more than chatting with people in the tabletop community! So please email us at hi@questportal.com, and we'll respond as quickly as possible.
Featured creations from our community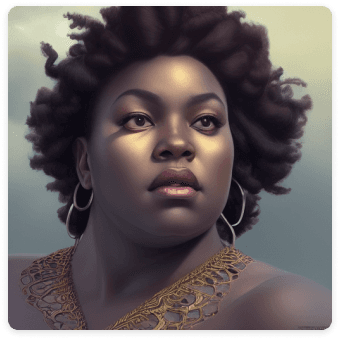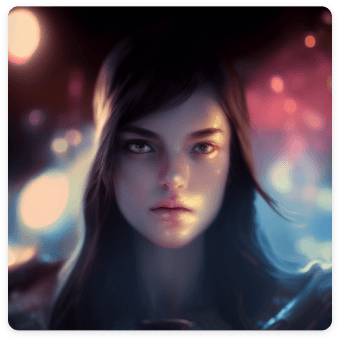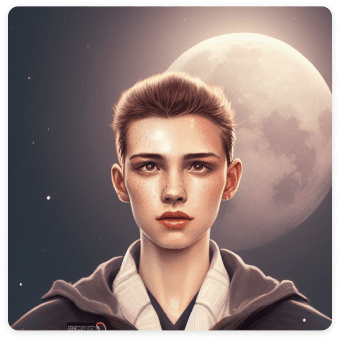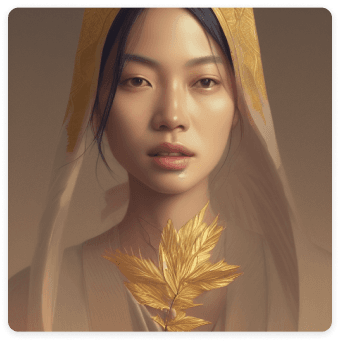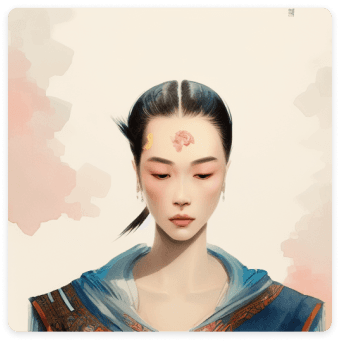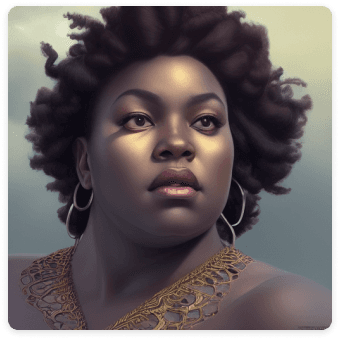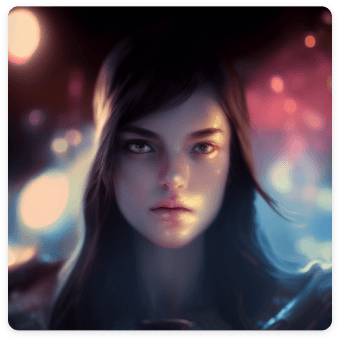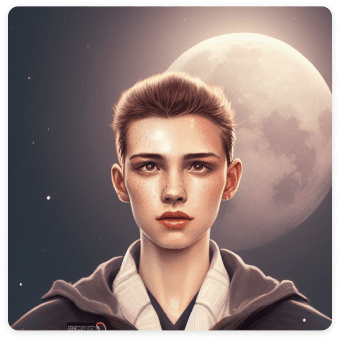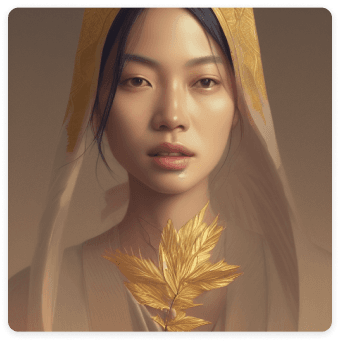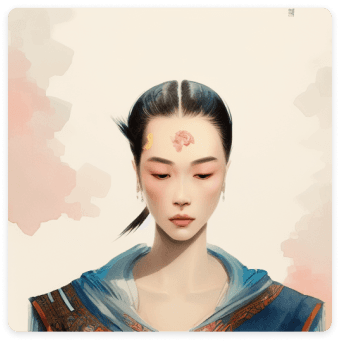 Sign up for our newsletter
Want to stay in the loop with future features to come? Receive updates on our adventure through our early access period and beyond.
We will never spam you or sell your email address.