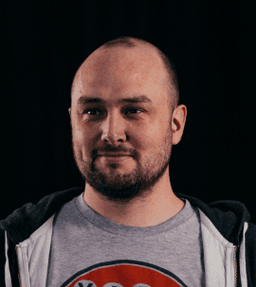 Gummi
Nov 11, 2023  ·  2 min read
Grid Tool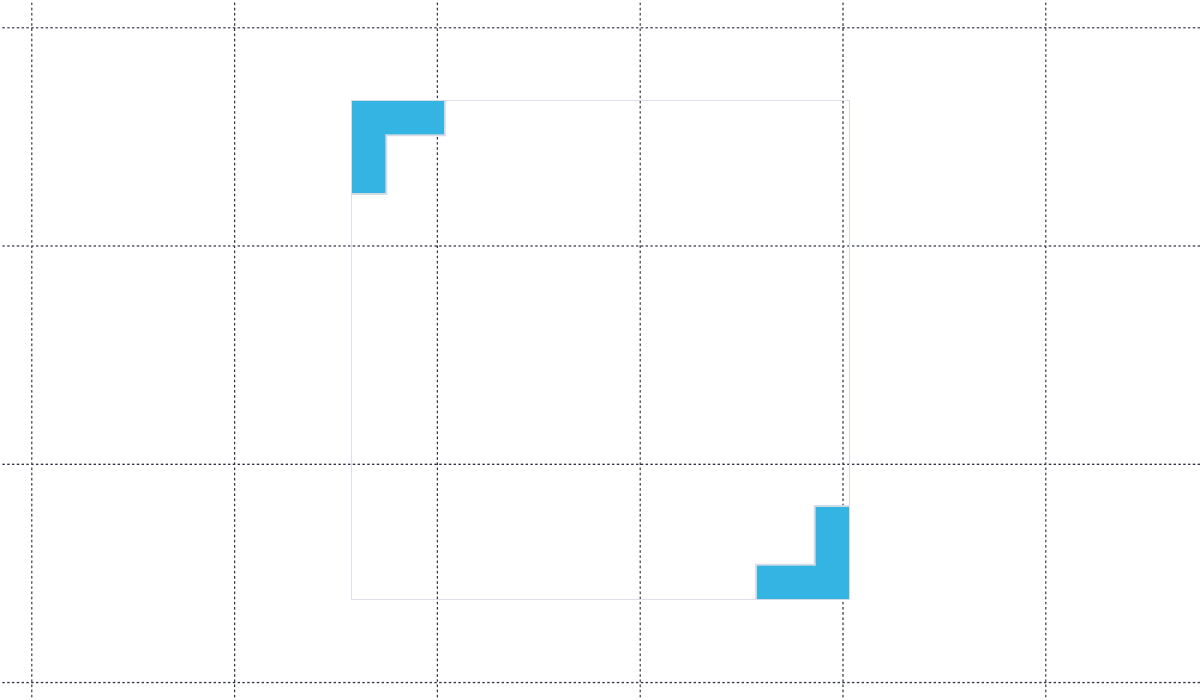 Grids are essential in combat or to get the lay of the land. You can quickly add grid lines on a map or scene with the Grid tool, adjust the size of the grid or move the grid lines around to align to existing grid lines.
How to use Grid Tool
Toggle on the Grid Tool by clicking on the icon in the top bar or pressing the hotkey "G". Let's walk through the options available.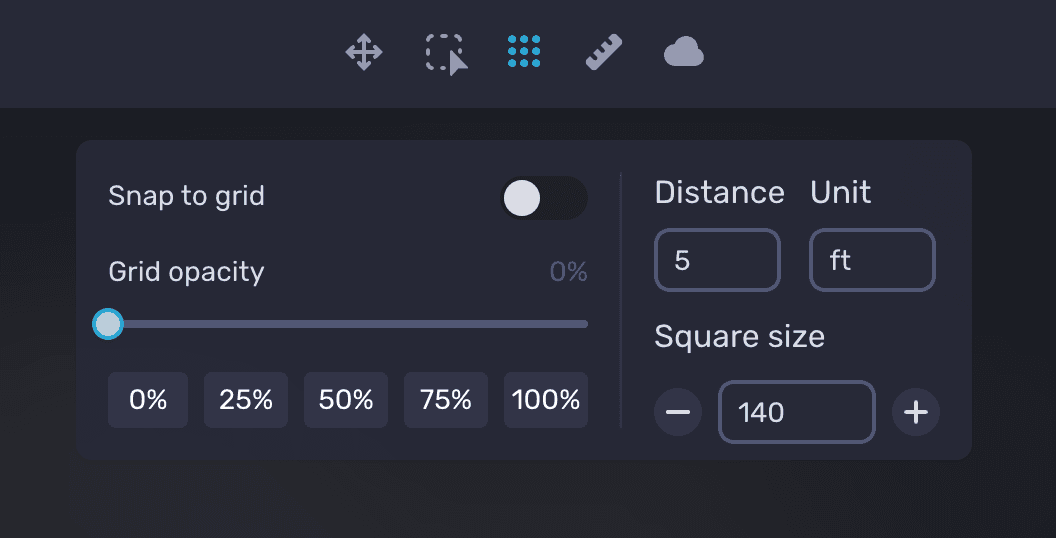 First, you can choose to have tokens and other items snap to the grid. Snapping means it will snap to the center or on the gridlines. With the snapping on you will also see a shadow rectangle under tokens when moving them indicating where they will snap to.
Second, you can choose an opacity for the grid. Setting the grid to 0% opacity still means the grid is there. If you have a map with existing grid lines you can align the grid to those existing lines and turn the opacity to 0% to allow those existing lines to shine.
Third, you can change what the distance of each cell in the grid is and what unit you use to measure. This comes into play when using the measurement tool.
Finally, the square size option gives you finer controls for aligning the grid to existing grid lines. Sometimes you might be a pixel of and the size option can help with that.
Aligning the grid
To make it easier to align the grid to existing grid lines you can use the blue box that appears when you open the grid tool.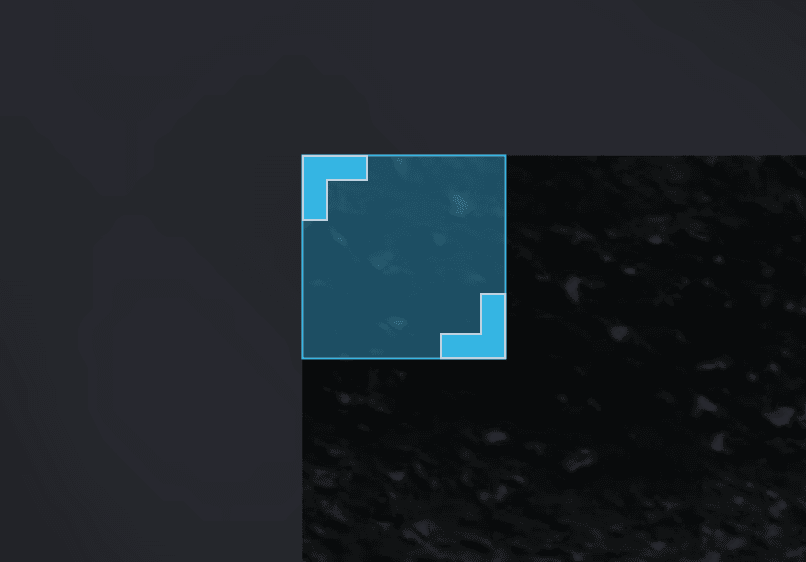 This box appears in the top left corner of your map and you can move it around and resize it to get the grids to align. Just remember to turn on the grid opacity to see how well you are doing.
Related features