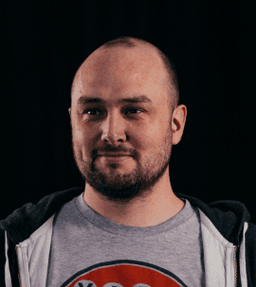 Gummi
Nov 13, 2023  ·  1 min read
Invite players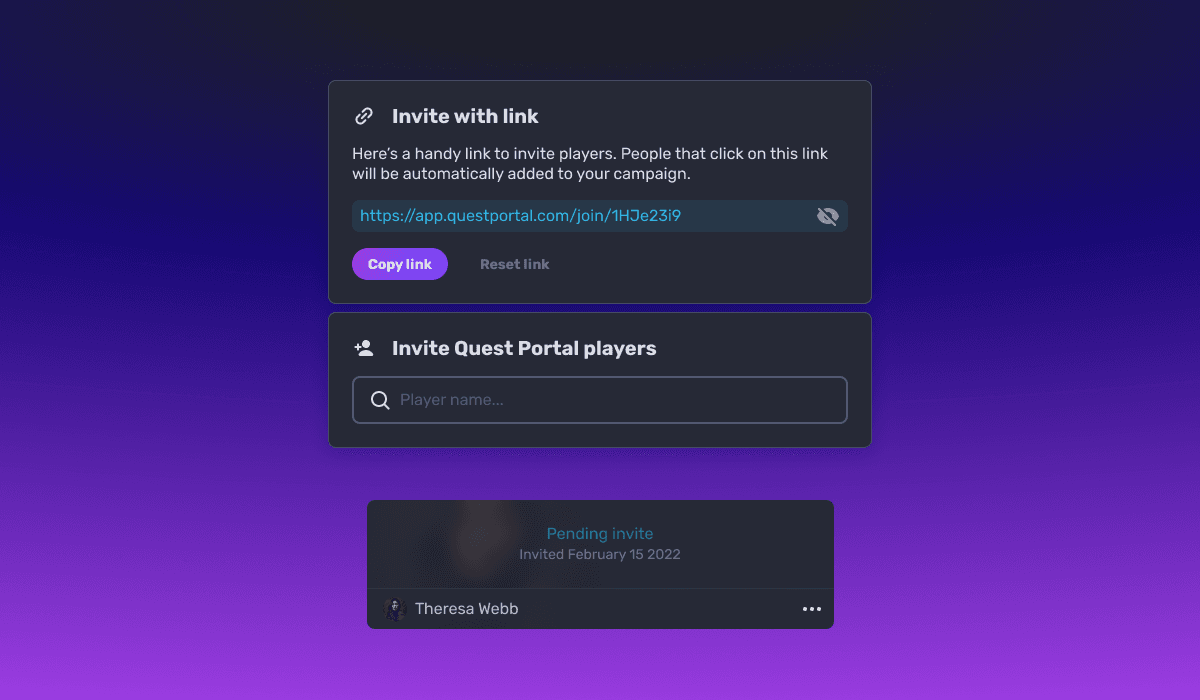 To connect with your friends and have a great time you need to first invite them into your game. When you have created a campaign you can easily invite your players by either copying the invite link or searching for their usernames.
How to use Invite Players
After you have created a campaign you should see an "Invite players" button on the campaign home screen or an option to invite players in the campaign settings.
Clicking either of those options will show you the invite dialog.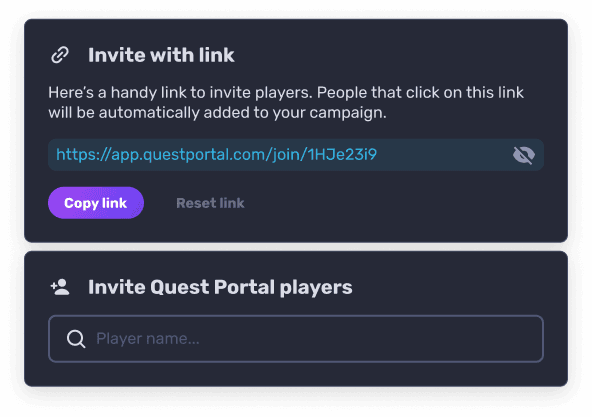 Invite link
If you copy the invite link you can send that over to the players you are interested in joining. If they have already joined Quest Portal, they will be added to your campaign after clicking the link. If they are not already users, then they will complete onboarding before automatically being added to your campaign.
You can reset the link if you suspect the link has been shared somewhere you are unsure of who might be joining.
Invite by name
If you want a bit more control over who can join and you know your players are already members of Quest Portal, then you can invite them by name.
Type in the name in search query and select the matching player. They will get a notification to join your campaign that they can accept or decline.
Related features