Sep 29, 2023
Scene Folders are here!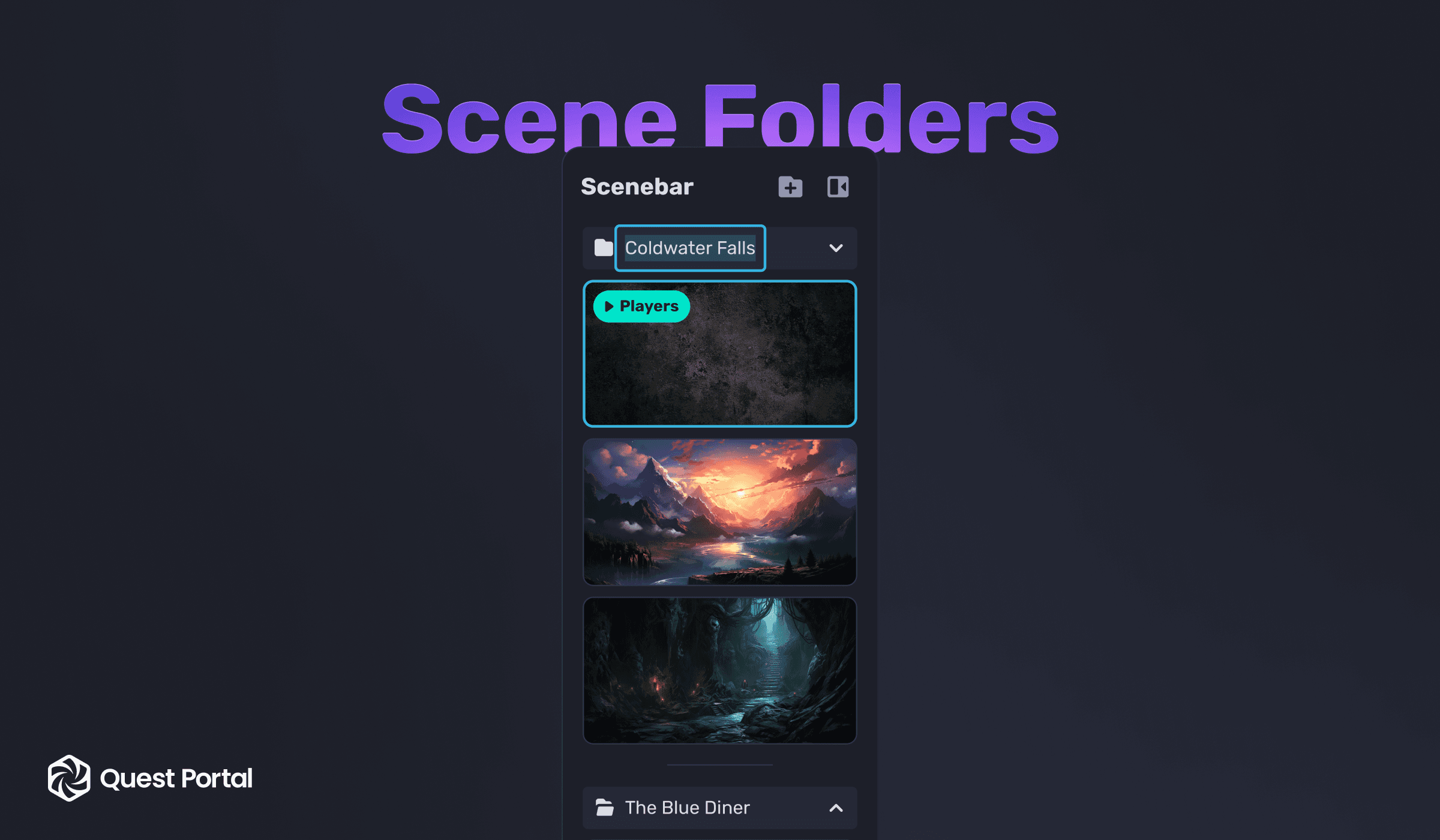 Image of the Scene Folder Feature at Quest Portal
Hey all,

We have been working hard and getting ready for some great new things that are coming in the next couple of weeks! For now please enjoy the new Scene Folder feature!

✨ New
Scene folders are here to help you organize. Gone are the days of the overwhelming amount of awesome scenes. Now you can tuck them into a neat folder!
💎 Improvements
We have been tinkering and tidying up little things here and there, to overall improve your experience of Quest Portal.
🐞 Fixes
We have been fixing cosmetic things to make everything more seamless. We are also super excited for things to come!
---