Oct 19, 2023
Quest Portal Pro has just launched!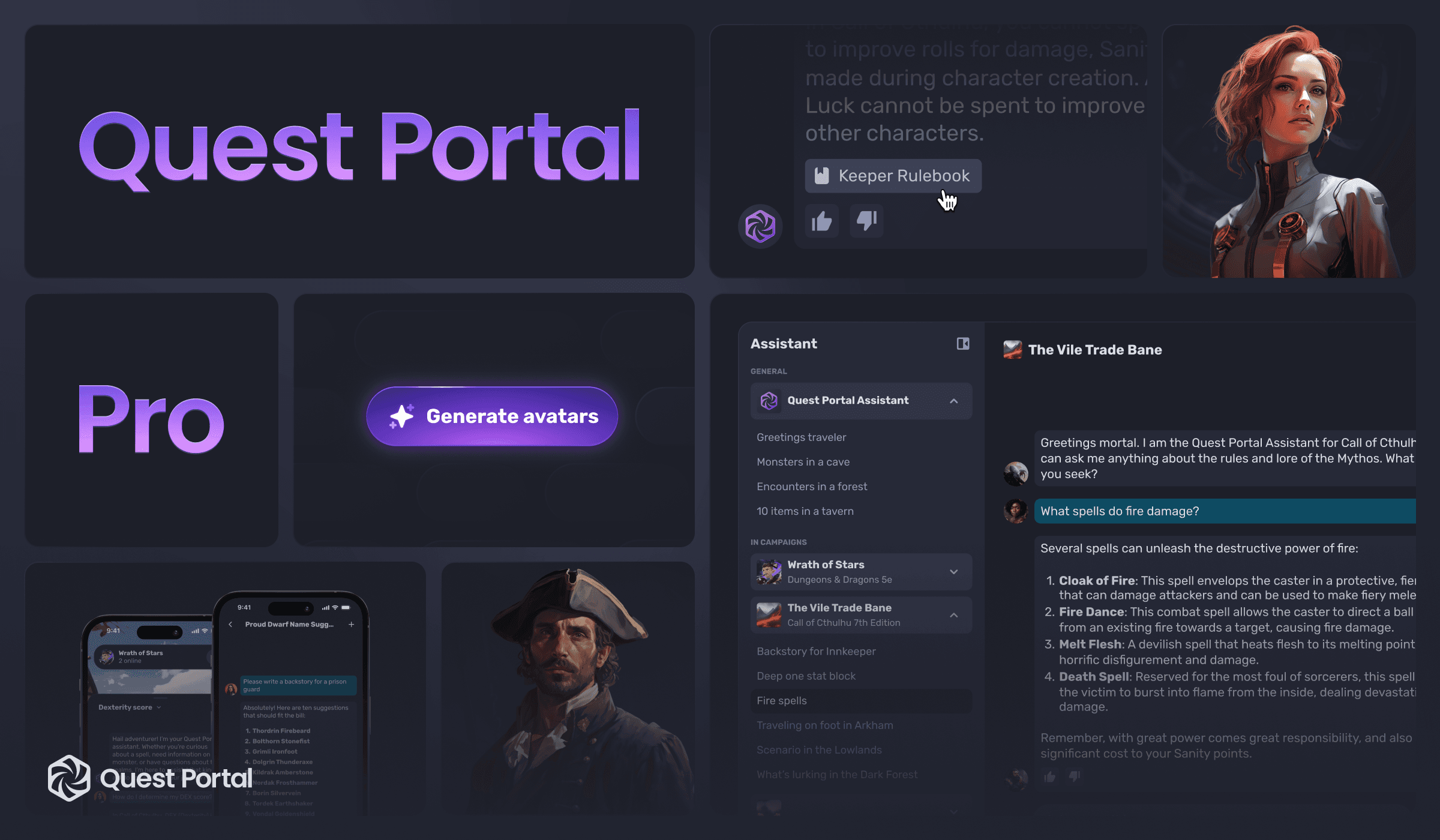 Quest Portal Pro is a new exciting step on our journey.
✨ New
You can now use the Quest Portal Assistant, Library Link and The Avatar Generator with your Pro subscription.

Forge Connections with Library Link
The Library Link gives the Quest Portal Assistant access to knowledge about supported TTRPGs and brings you directly to the source of its answer!

Quest Portal Assistant in your campaign
Choose the Quest Portal Assistant you want to support your campaign. At the moment we have support for Call of Cthulhu, DnD 5e and Blades in the Dark with more exciting things to come.

The Avatar Generator
Make an NPC on the fly that your party decided to take to the road or bring to life your favorite characters.

We are so excited that this moment has arrived and we cannot wait to see what adventures you come up with!
---