Oct 16, 2023
Our library just got even more exciting!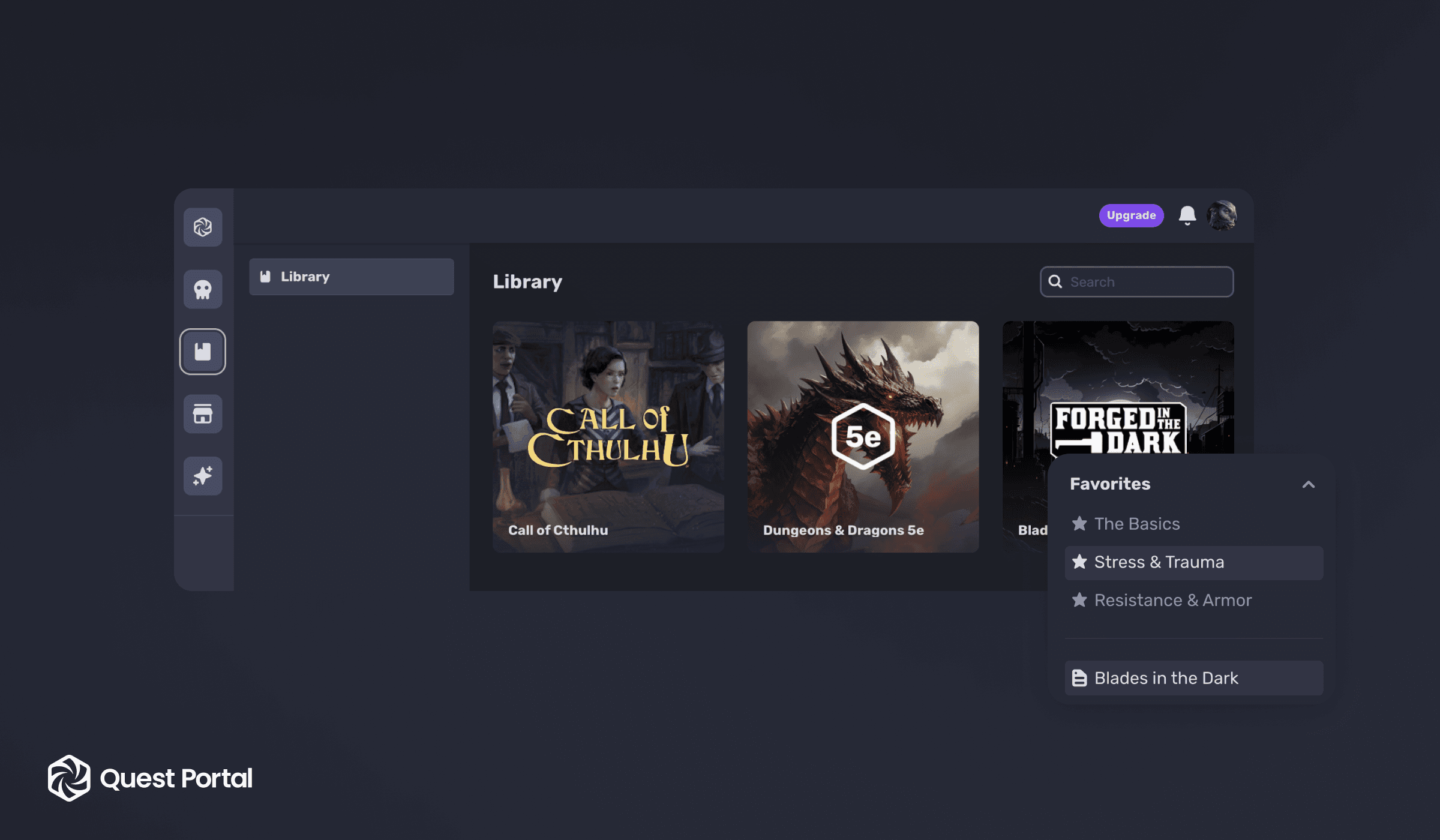 Library showing three books, Call of Cthulhu, 5e SRD and Forged in the Dark
Go explore new worlds!

We are excited to announce that we have added two new SRDs to the library. You can now go and create new worlds with the DnD 5e SRD, or perhaps you want to go and play in a dark fantasy city using the Blades in the Dark SRD. Whatever you come up with, we would love to hear about it on our discord!
✨ New
We have added the SRD for 5e DnD and Blades in the Dark Game System for you to explore!
Now you can use the Bookmarks Feature, which makes it much easier to save sections you might need for your game!.

💎 Improvements
We have updated the linking feature in the library, so you can jump from section to section.
🐞 Fixes
Small bugs here and there and cosmetic updates.
---