Nov 6, 2023
Drag and Drop to Scenes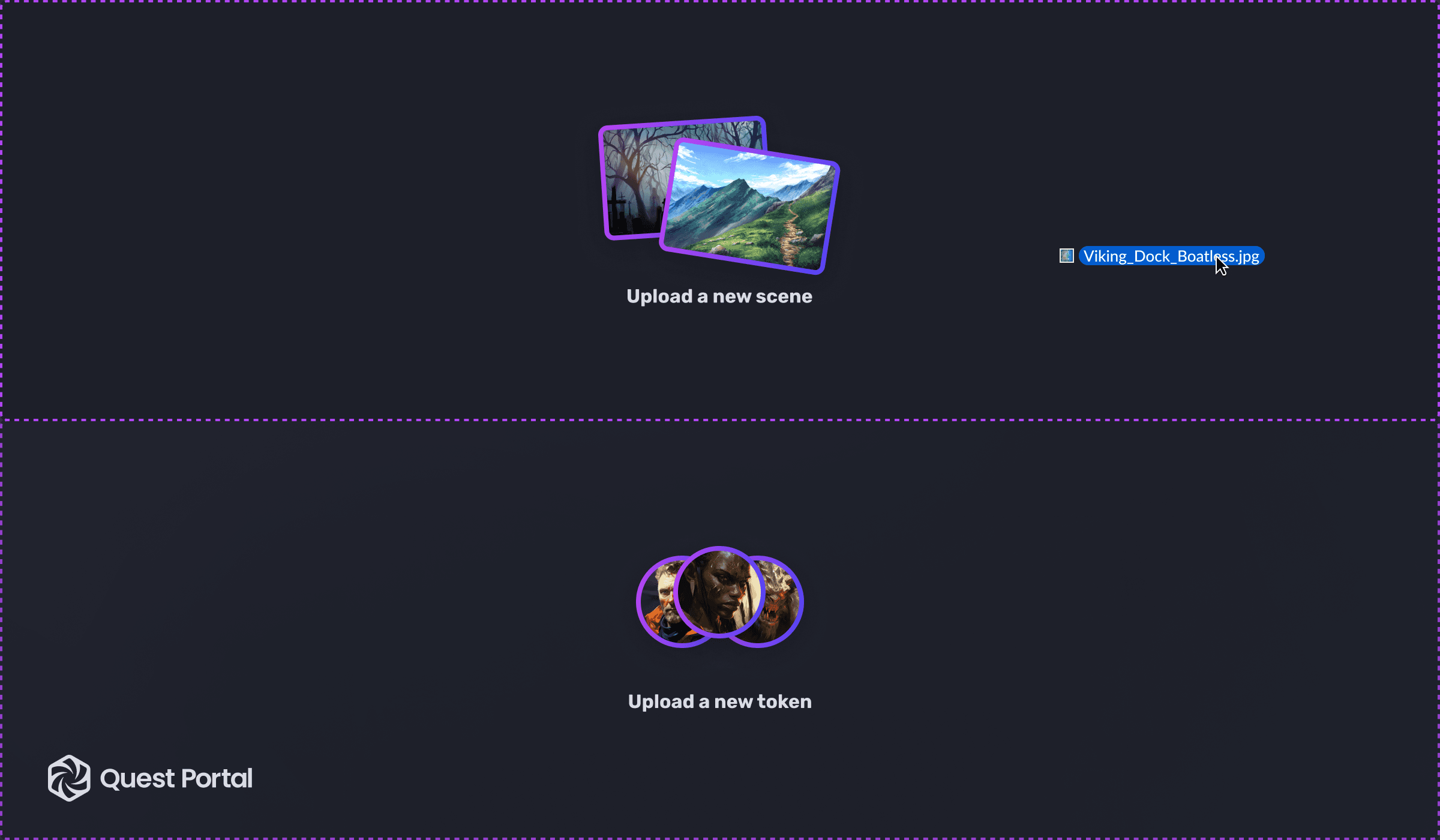 Drag and drop to upload scenes or tokens.
✨ New
Wow! Want a new scene or to quickly add a token? Boom! Just drag and drop a file onto the current scene and it will appear. Supports uploading multiple files to create multiple tokens or a scene with multiple variants.
Additionally:
New scenario: The Haunting
A classic Call of Cthulhu scenario, a perfect introduction 7th edition of the game.
Autumn of 1927, a group of investigators are hired to discover the truth about the rumors of Corbitt House.
💎 Improvements
The Quest Portal Assistant now shows you the correct chapter name in the source its using.
We improved how our main navigation and toolbars display on small screens.
Players can claim multiple characters.
We made many small improvements to our marketing web, e.g. a really cool right click on our logo to download the asset.
🐞 Fixes
Fixed an issue where the library sidebar wouldn't scroll to the correct place after opening a library link from the Assistant.
Fixed a bug with campaign transfer ownership where it wasn't possible to transfer if a character didn't have a character sheet.
---